With the heat of summer gone, and most visitors following, Nantucket begins to calm down in the fall — which is good if you're like me and prefer to avoid big crowds!
After living my entire life in Massachusetts, I finally got an opportunity to visit Nantucket thanks to NIR Retail, who leases 100 of the island's hottest shops, restaurants and hotels. They were nice enough to invite me and my friend Sean, popularly known as @Bostonmo on Twitter, to come tour, taste, and shop a little bit of what they have to offer.
Hy-Line Ferry
The day began in Hyannis on the Hy-Line Ferry from the mainland over to the island, which was quick! It took under an hour to get to the island which felt even faster thanks to comfortable seats and free WiFi.
The White Elephant Hotel & Brant Point Grille
The first stop of the day was the White Elephant Hotel, a must-stay for many visitors because of the beautiful scenery and luxurious amenities like the harbor-side lounge on the lawn. As if that wasn't reason enough to stop by, the hotel's restaurant, Brant Point Grille, makes a Lobster Bloody Mary, which is almost synonymous with Nantucket depending on who you talk to.
This bloody is the real deal — 888 Vodka and Bloody Mary Mix, a bacon salt rim, and a quarter lb. of lobster knuckle. All I can say is that you have to try this because it's an experience, not just a beverage.
Jack Wills
Jack Wills, the ever so British-inspired clothier for men and women, then welcomed us for a bit of shopping. Jack Wills is a New Englander's dream come true store, and not because their color pallet is the same as the Patriots.
There, you'll find options for every part of your day that are equally as comfortable as they are durable. You can walk out with jogger sweats and a sleek blazer if you wanted to. I made sure I didn't leave without the most handsome blazer I've ever seen; moss-green, tweed, and now a staple in my wardrobe.
Lola41
After shopping and an impromptu photo shoot at Jack Wills, we had worked up a wicked appetite. Thankfully, our next stop was Lola41 for lunch. Lola combines fresh sushi and American classics with some Lola flare.
The quaint, boutiquey space is relaxing, which only enhances the meal. After delicious appetizers, I ended up going for the bento box; I like variety, what can I say. But Sean had a craving for the Lola Burger, a fan favorite, with cheddar, red onion compote, and foie sauce.
Pete's Fresh Fish Prints
On we ventured to a visit a little shack called Pete's Fresh Fish Prints. Smaller than a studio apartment, Pete's is where you find flat taxidermy "gyotaku" designs, or prints of fish on paper, which dates back to about two centuries ago in iPhoneless Japan when fishermen would ink up their fish and slap some paper around it to measure and keep record.
The shack's walls were full of framed prints of anything from tuna to lobster with a sort of 3-dimensional detail to them. The prints make for a unique gift idea for anyone who likes to fish or decorate with ocean themed furnishings.
Aunt Leah's Fudge
This fudgey place was PACKED with locals. Everybody seems to know Leah, who greeted me with a smile as soon as I walked through the door. After entering I asked, "Are you Aunt Leah?" to which she innocently responded, "Not if somebody had a complaint about something!"
She insisted I try both the chocolate covered cranberries, which she gets fresh, and any (most of them) flavor of fudge I was curious about. My two favorites had to be the M&M and the Oreo, but don't take my word for it. You need to try for yourself!
Best of the Beach
We ended the day by visiting a store right in the port called Best of the Beach. This place has anything you would need to spice up your home, Nantucket style, like kitchen or living room furnishings and soaps or bathrobes to pamper yourself with. Additionally, it's the best stop for beach gear after you arrive to the island.
---
Nantucket Gallery - Fall 2016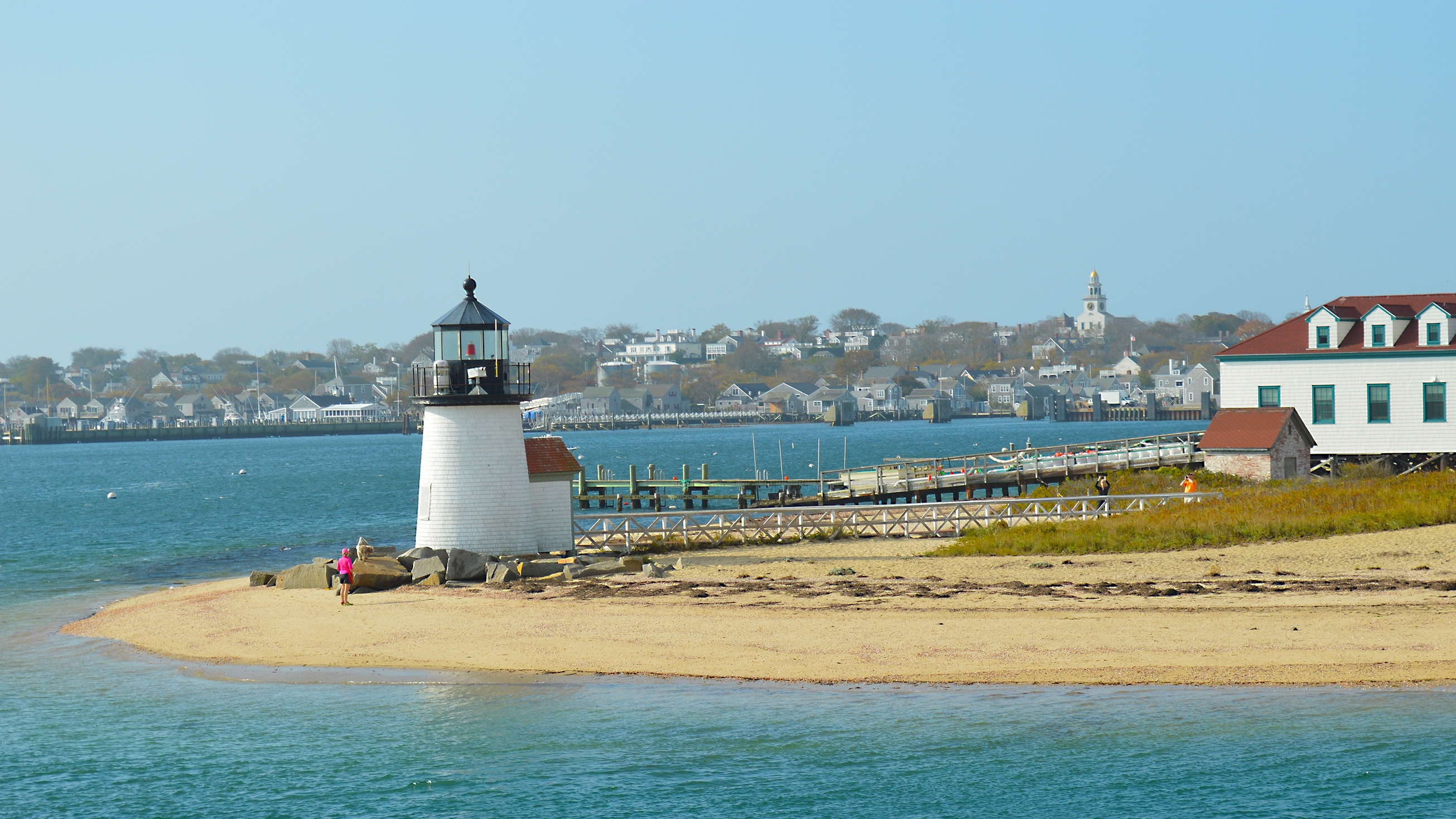 This post was sponsored by NIR Retail, but all words and photos are those of The Next Gentleman.
© The Next Gentleman. All Rights Reserved. This material may not be published, broadcast, rewritten, or redistributed without the consent of The Next Gentleman.